We have some lovely plants that are at Loma Vista. Some have been around a while and worthy of some attention and some are new varieties that you might not know YET. These are plants you want to know about.
Viburnum bodnantense 'Pink Dawn'-

is a cultivar that was also developed at Bodnant Garden in 1934-35. An early spring fragrant blooming from March- April, features rosy-pink flowers right before it leafs out. This is an upright, narrow, multi-stemmed, deciduous shrub that typically matures to 8-10' tall and to 4-6' wide, depending on location. The foliage turns attractive shades of burgundy-red in fall. Flowers give way to red berries (drupes) which eventually mature to black by fall.
Sorbaria sorbifolia 'SEM' - new to us here at Loma Vista. The lovely pinkish red foliage turns a glossy green to chartreuse tint lending itself to a bronze color in the fall. White astilbe like flowers in the summer. This selection has a cleaner appearance that the straight genus/species and forms a nice neat plant that is can be used in the toughest sites.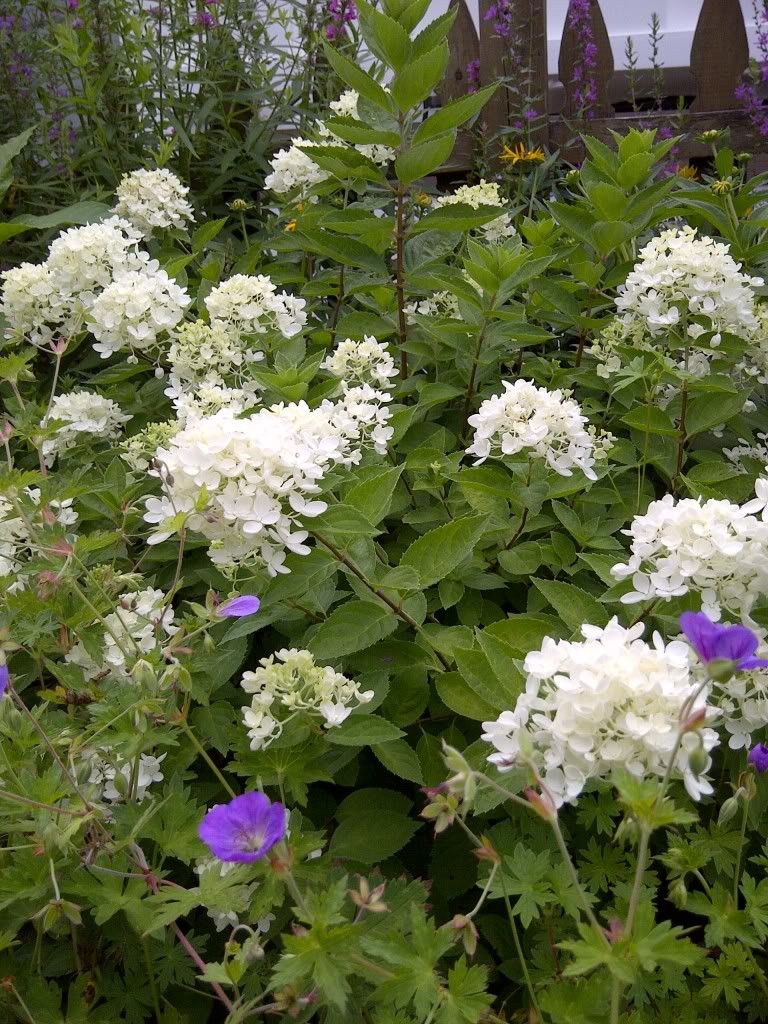 Hydrangea paniculata 'Bombshell' - While many of the other hydrangeas do better in part-full shade the paniculatas can stand some sun, Bombshell is perfect for a small yard, need growing up to only 3-4' tall, blooming white from July- fall.
(Picture courtesy of Garden Web.)
DIERVILLA Kodiak Black -This is a new plant from the Proven Winners® line-up with dark burgundy foliage followed by contrasting yellow flowers that bloom late spring. This is supposed to be drought tolerant and deer resistant plus a good pollinator. Growing 3-4' tall would be a great addition to any garden center shrub line-up.
Hydrangea macrocarpa 'BloomStruck'- A big leaf hydrangea mop head type hydrangea, blooming all season like its parentage 'Endless Summer.' With a lovely violet-blue in acidic soils to a rose-pink blossoms that are 3-5" wide and more prolific than its predecessors, a must have to make a statement for a shady spot in your garden.
http://www.endlesssummerblooms.com/the-collection/bloomstruck
If you have tried these plants and want to share how they are growing, what conditions you have found they do best in, and how they work in the landscape, send me an email -michelle@lomavistanursery.com
.
I'd love to hear from you.
Want to see it for yourself? Join us for a tour at the container farm. For arrangements, contact your sales rep or sales@lomavistanursery.com.