With the fall season finally here, the planting season is in full swing again. This time of year is my favorite, the cooler day and night temps are perfect for any outdoor activities. My family and I love the harvest time. No better time to catch frequent weekend festivals, final days of farmers markets and, most of all, the pumpkin
patch
es and Halloween. Playoff baseball is right around the corner and this
certainly adds to my love for the season.
In the nursery business fall is an ideal time for planting as well as planning. I mention the latter because planning for the next planting season is a very rewarding road to travel. Get your fall/spring orders in now to limit your availability surprises for the future.
We have several container trees available if your wants/needs happen to be those of spring dig only trees. These are a great sub for those hard to find fall trees.
The tree farm in Willow Springs has been busy again. We dug our upright junipers this month, and are anxiously awaiting our fall harvest. The fields are in great shape and ready for your tour. Call your rep to discuss product and tour availability.
Tree field pics courtesy of Manuel Lopez (tree farm manager)
Celtis occidentalis
Quercus Regal Prince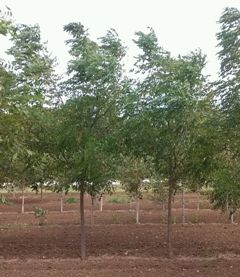 Gymnocladus Espresso
Below are a few container trees we are growing here at Loma Vista.
Cercis canadensis #7
Prunus virginiana Schubert #15
Tilia American Sentry #25
Give us a call (913-897-7010) or shoot us an email (sales@lomavistanursery.com) if you would like to tour the container farm and tree fields.