The morning started off hot and steamy with a chance of rain. Of course, there was a chance of rain. It seems the Kansas City area relocated to the Pacific Northwest while no one was paying attention. We have had a record number of days of rainfall this summer and, at times, the sky has been a bit creepy looking when a front rolls in.
Image by Dan O'Boyle
Fearful of lightning, bracing myself through the wind gusts and dodging raindrops, I quickly went the through the nursery taking photos of plants to capture the sizzling colors of summer.
Echinacea Pow Wow Wild Berry
Hypericum Sunny Boulevard
Berberis Orange Rocket
Hemerocallis Strawberry Candy
Leucanthemum Becky
Sedum Angelina
Rosa Livin' La Vida
Hydrangea Next Generation Cotton Candy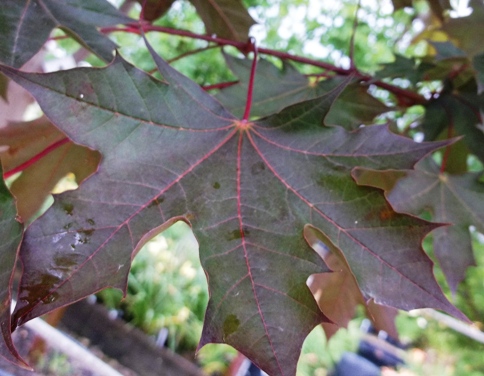 Acer truncatum Crimson Sunset
Diervilla Cool Splash
Bumble bee and White Chiffon Hibiscus
Some of these plants are ready to ship, others will be soon. Give your sales representative a call to set up a tour of the nursery and see the crops. Perhaps you will pick the right day and be able to savor a blue summer sky.