My family first moved to Kansas in the mid-1870's. One of my favorite drives is on the Kansas Turnpike between Emporia and Cassody, Kansas. I love to drive through the Flint Hills in the spring and summer to see the rolling hills of grass as far as the eye can see. I like to imagine the vast prairie my relatives saw when they arrived here 140 years ago.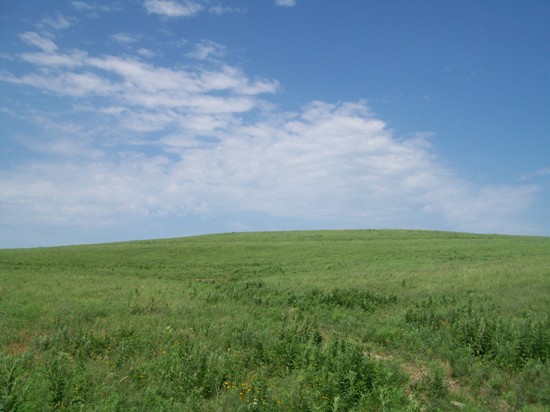 If you want to step back in time, be sure to take your family on a day trip to theNational Tallgrass Prairie Preserve just North of Strong City Kansas ( 20 miles West of Emporia on Highway 50). It is the site of the old Z Bar Ranch, which consists of approximately 11,000 acres of natural tall grass prairie. There are several miles of trails to hike, but they also have a bus that will take you out onto the prairie. One of my favorite spots is on a hill in the middle of the preserve that you can see for 22 miles. From one vantage point, you can image you are back in the mid-1800's overlooking the prairie as it once looked. You can't see any man made objects, no fences, houses, barns, telephone poles, etc. It is quite a site!
Why not add some native prairie grasses to your landscaping projects this spring?
All of the native grasses are well suited for the varied Kansas & Missouri weather. All are very drought tolerant. Loma Vista has several native grasses in production with most available to ship now or later this summer: Big Bluestem
(Andropogon gerardii)
, Little Bluestem
(Schizachyrium scoparium)
, Indian Grass
(Sorghastrum nutans)
, Switch Grass (Panicum virgatum) just to name a
few.
Give your sales rep a call or email us at
sales@lomavistanursery.com
to put together an order.