We have an early start to Spring. It really is in full Swing!! After perusing the nursery, I thought I would share a few items that caught my eye.
Hypericum Sunburst - Nice big full plants this year. Great yellow flower that is later in the season. Hypericum has good drought tolerance as well.
Exchorda Snow Day Surprise - I know this plant has been mentioned before, but it has awesome white flowers right now. It is 4ft by 3.5 4ft wide at maturity. This plant should be in everybody's yard.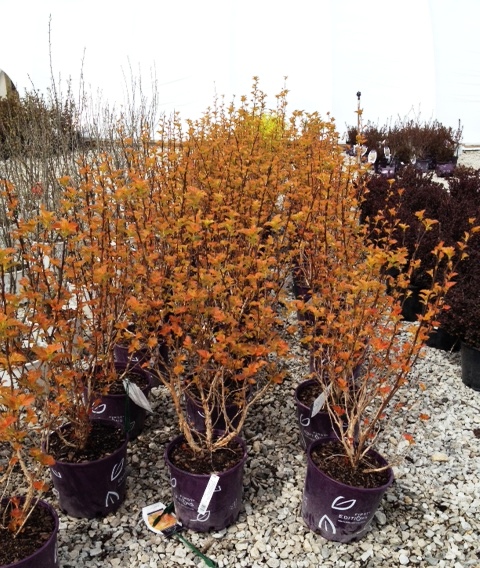 Amber Jubilee Ninebark - Starting to flush and is showing it's beautiful burnt orange foliage. These are also nice full plants. Likes a little afternoon shade for best results in my opinion.
OSO Easy Lemon Zest - These 3PW are sweet! Matures 18-30 inch by 18-30 inch, disease resistant, self cleaner and provides plenty of canary yellow flowers. Easy enough for any novice gardener to grow.
Perennials are coming on strong and looking great! You better get them while they last.
Salvia May Night, one of last year's hot sellers, always a good performer.
Our new Carnival Series Heuchera are popping out like crazy.
Kamtschaticum ellacobeanum Sedum looks great!!
These are just a few of the many great plants that are flushing hard and looking great for spring sales. Just give a us call if you need more information or would like to schedule a tour of the container farm. 913-897-7010 or email us at
sales@lomavistanursery.com
.